Last year, local resident and Chair of Upper Snowy Landcare, Robin Sevenoaks, was among 106 women recognised in the 2015 Hidden Treasures Honour Roll, celebrating the valuable volunteer roles women play within NSW rural, regional and remote communities.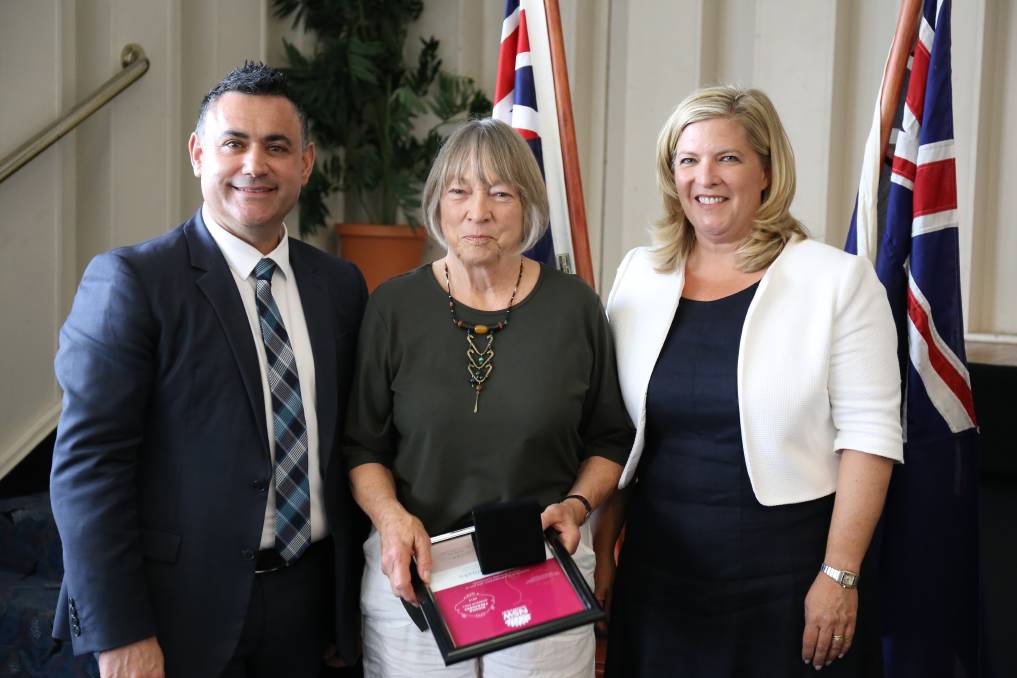 Robin has always been committed to the community & the environment and she has made significant contribution to the quality of life of Monaro communities.  Robin was raised in the country and worked as a teacher in Sydney before moving to Berridale in 1976 to join her artist and builder partner Ray. Robin taught at Jindabyne Central School for 36 years and she is passionate about education.  Robin served on the Snowy River Shire Council from 1991 to 1999, including three years as deputy mayor.  In particular, she is proud of her work on the Shire's Waste Management Committee at a time of modernisation, which included the introduction of recycling. Robin has been a long-term, active member of the Rocky Plain Rural Fire Brigade, serving a period as secretary and she is a member of the Berridale Country Women's Association.
Robin is also very dedicated to Landcare, holding long-term positions in the Berridale Rocky Plain Landcare group and the Upper Snowy Landcare Committee, of which she is currently Chair.  At a time of significant upheaval for Landcare groups with funding and infrastructure uncertainty, Robin has worked tirelessly to ensure that Landcare on the Monaro has maintained cohesion. Robin has a particular dedication to the issue of eucalyptus dieback on the Monaro and she has made it one of her goals to see landscape restoration to address the issue, ensuring dieback is a priority project for Upper Snowy Landcare. Her commitment is driven by the attitude that 'we can't afford to ignore these issues and do nothing'.
Unfortunately Robin is leaving the Monaro and moving to Canberra, she will be missed, but she has committed to stay as Chair of Upper Snowy Landcare for a few more months – travelling down to attend meetings.  This is a classic example of why she earned her place on the Hidden Treasures Honour Roll – a commitment to local causes and community.