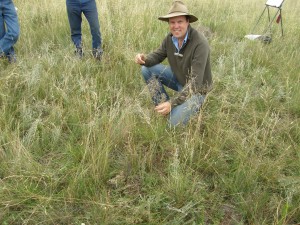 We held a successful Lovegrass Identification workshop on 3 March with Luke Pope from South East LLS guiding us through identification of young lovegrass plants.  About 17 local landholders attended and got a lot out of the day.
---
Upper Snowy Landcare are pleased to be involved with Lachlan Ingram from the University of Sydney in researching the invasive weed African Lovegrass.
USLC have committed to contribute to a three year project which will work closely with farmers to get on-ground reports of what's been tried, what's worked and what hasn't worked when it comes to Lovegrass.
We'll keep you up to date with progress of the project on our website and facebook page.
If you'd like to find out more about African Lovegrass there are some articles linked here: