Small Farms Network – Capital Region
The Small Farms Network is a newly established grassroots information service for people who own or live on small to medium sized rural properties around the Capital region.  The network aims to share local knowledge as well as tapping into professional advice about all things farming through field days, paddock walks and other events.
Small Farm Walk N Talk & BBQ
Come along to Susan & Michael's property in Rossi to share ideas with other landowners about what to consider when buying or managing a small property.  There will be people from South East LLS, Office of Environment & Heritage and Rural Fire Service who can answer your questions.  Topics will include:
Understanding land capability & managing accordingly
Property planning skills
Pasture identification
Fire management
Location: Rossi Road (address will be given on RSVP
When: Saturday 21st November, 10am-2pm
Cost: FREE!  BBQ LUNCH PROVIDED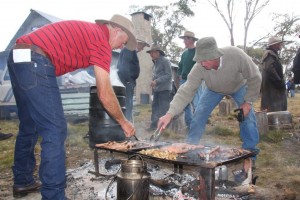 Bring: Drink bottle, suitable clothes for paddock walk & a folding chair.
RSVPS to Alice McGrath – 62297713 or email

[email protected]
Link out: Click here