Snowy River Landcare are holding a field day on 12 October to demonstrate the Yeomans plow is used to break soil compaction and allow plant root development.
We will have a look at paddock renovated in Feb 2013, and will demonstrate the use of a Yeomans on the day.
Discussion of the ideas behind the implement and review of its effectiveness.
Also, A low cost way to stop your farm roads rutting out – a practical demonstration.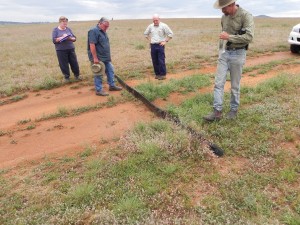 We will make and install a low cost flow diverter on the day. Register 64565162
Location: Jinglefox, Dalgety
When: Saturday 12 October, 10am